NAMIWalks Lanesboro: Trail of Hope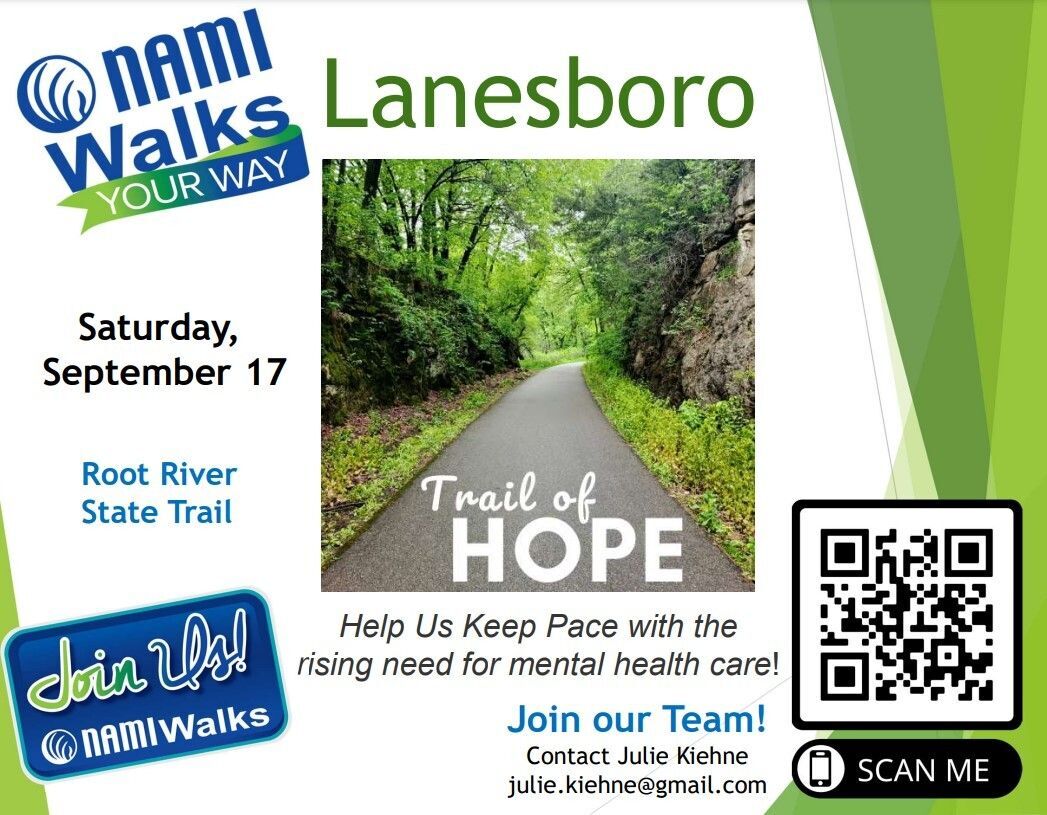 It's a new day for mental health in America and a new day for NAMIWalks Your Way Southeast Minnesota! For the first time, advocates in Lanesboro are organizing a local walk event, called the Trail of Hope, on Saturday, September 17 at 1:00pm.
This family-friendly event will feature live music, motivational speakers, a pre-Walk rock painting activity, hula hooping, a visit from Miss Minnesota, activities along the route (including yoga!) and much more!
Together with the Rochester walk later this month, NAMIWalks Your Way Lanesboro: Trail of Hope raises funds for NAMI's free, top-rated programs, amplifies awareness to eliminate stigma and strengthens the ever-growing mental health community.
Meet at Gateway Park in Lanesboro (under the Coffee Street Walking Bridge). Parking is available at the Bass Pond parking lot across Highway 8 from Gateway Park. (See the links below for Google maps.)
To register and for more information, visit the "Related Links".
Schedule of Events:
12pm - Registration
1pm - Kick-off Program
1:30pm - Walk & Trail Activities
2:30pm - Celebration at Gateway Park