NAMIWalks Lanesboro: Trail of Hope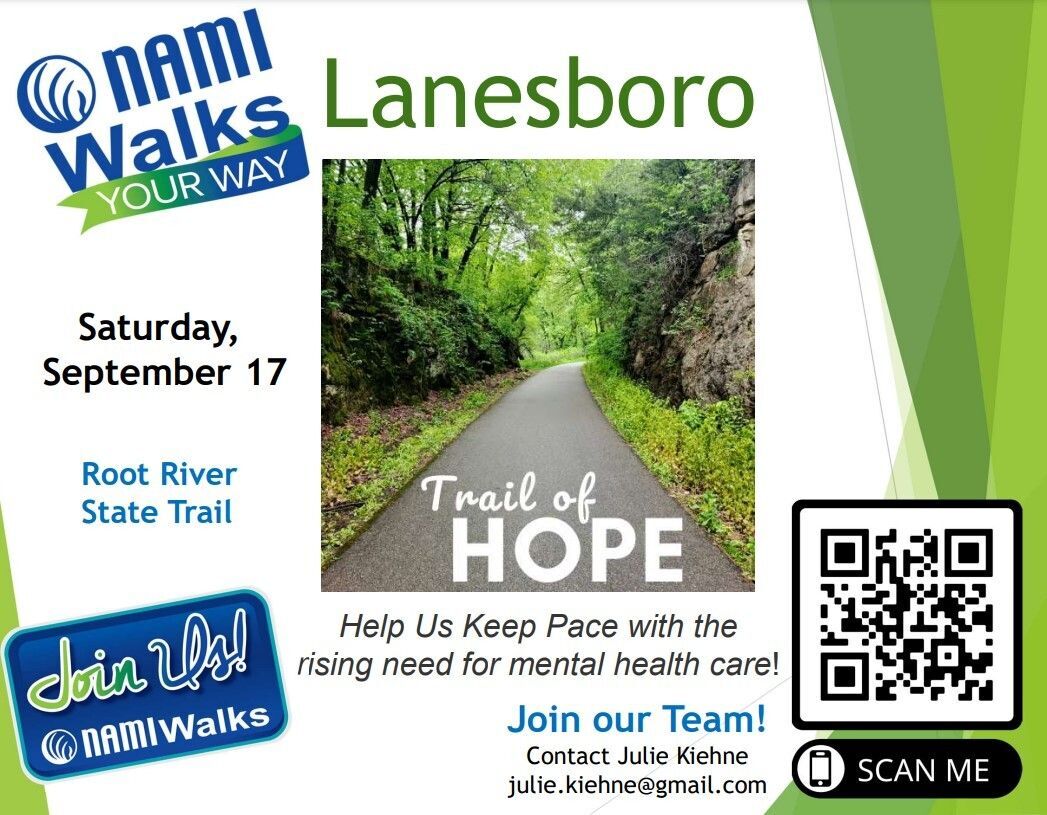 It's a new day for mental health, and we are going to seize it — by participating in NAMIWalks 2022! This event raises funds for NAMI's impactful programs that spread awareness, fight stigma, and build mental wellness for all.
It's a promising time, but a challenging one as well. Our dream is Mental Health for All! The cause is personal for many of us, which is why we're personally asking you to support the Lanesboro: Trail of Hope Walk.
Meet at Gateway Park in Lanesboro (under the Coffee Street Walking Bridge). Parking is available at the Bass Pond parking lot across Highway 8 from Gateway Park.
To register and for more information, visit the "Related Links".