ART(is)T Therapy Pop Up Artisan Market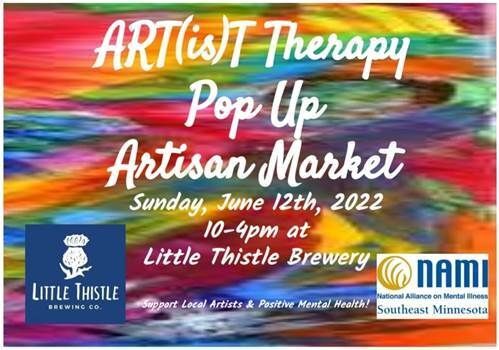 A gathering of of over 50 local artists who create art as a positive mental health practice and share it with the community!
Enjoy shopping, while you listen to local musicians and drink local beer! A portion of the proceeds will be supporting NAMI Southeast Minnesota.
MUSIC:
11 AM Becky Schlegel
12 PM Emily Whitcomb Going UP
1PM Pat Egan
2PM Mark Thoreen
3PM Jealous Brother