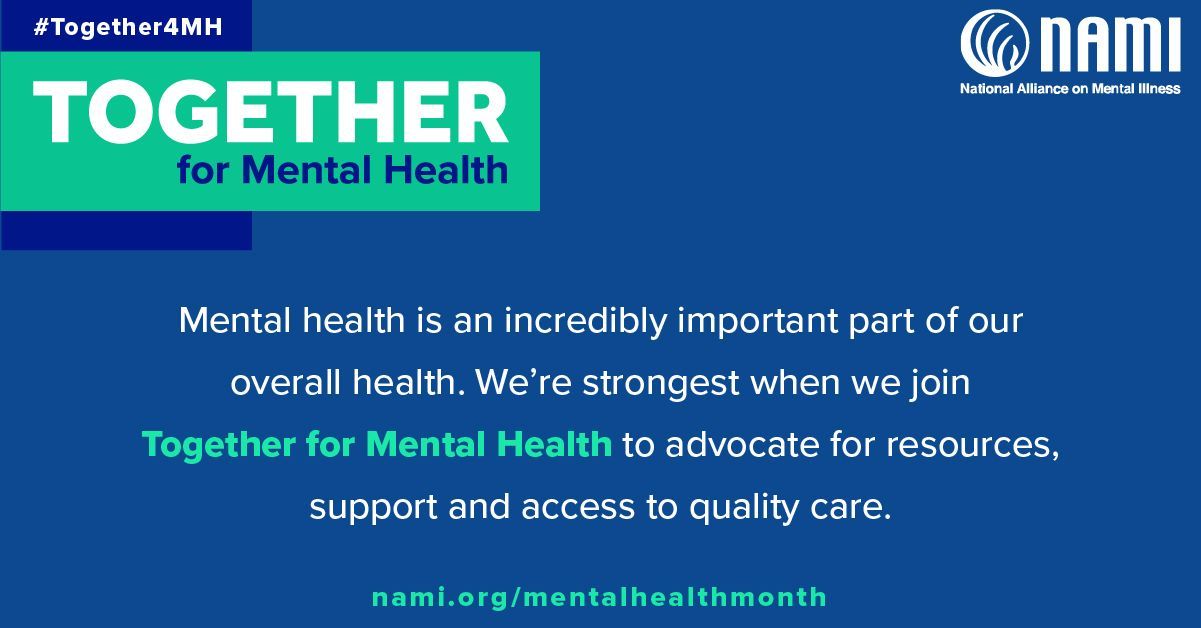 Throughout this pandemic, we have faced isolation, turmoil and unrest, and a graowing number of Americans experienced mental health symptoms. We've learned through this experience that we all struggle during challenging times and need support and access to care so we can thrive.
With NAMI's Together for Mental Health awareness campaign, which will run through 2022, NAMI is emphasizing what we have all experienced - that mental health is an incredibly important part of overall health. With this message, we are encouraing people to join together to advocate for better mental health care.  
May is Mental Health Awareness Month, which has been observed in the U.S. since 1949. 
Each year, millions of Americans face the reality of living with a mental health condition. 
During May, NAMI joins the national movement to raise awareness about mental health. Each year, we fight stigma, provide support, educate the public and advocate for policies that support people with mental illness and their families. 
May provides a perfect opportunity for the NAMI Alliance to shine a spotlight on our work.
Locally, we'll be sharing stories to challenge stigma, teaching new skills and hosting community-building events that promote mental health for all. 
Resources, graphics and messages