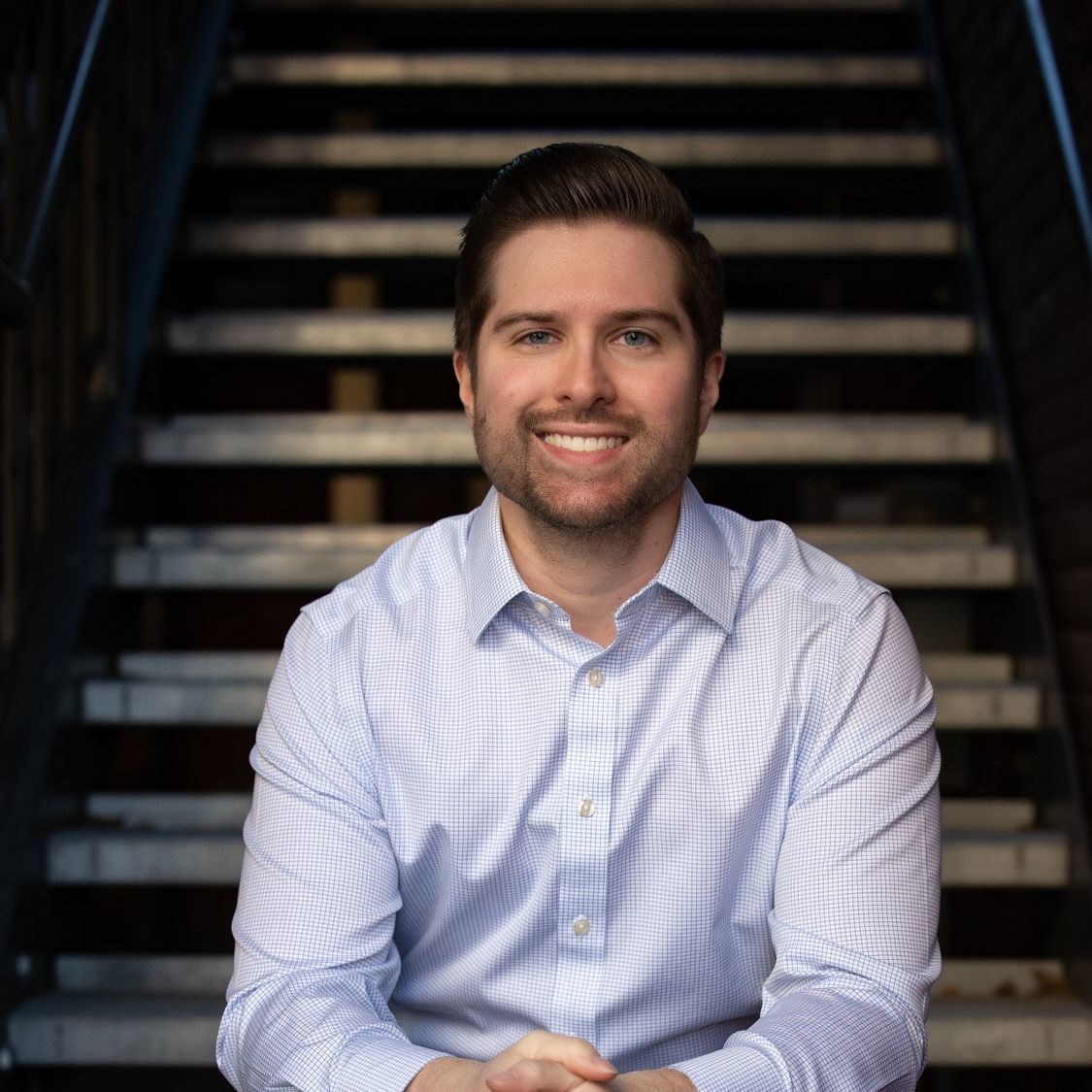 The NAMI SE MN Board of Directors is happy to announce Mathew Bjorngaard as the next executive director of NAMI SE MN.  Mathew will officially begin his position on May 16, 2022.
As the executive director, Mathew will be responsible for leading the organization to fulfill NAMI SE mission of improving mental wellness through listening, advocating, informing, and leading.
Mathew is a Rochester native, an entrepreneur, and mental health advocate. Mathew's story is one of stress, anxiety, depression, addiction, failure, and resiliency. He is the founder of Mental Fitness LLC, has served as Treasurer for the National Alliance on Mental Illness in SE MN, taught classes on self-care and stress management, and has been featured in Authority and Thrive Global magazines. He currently lives in Rochester with his wife and their two Corgis and is joining NAMI after a 7-year career in the private sector. Mathew strives to use his knowledge and personal experiences to help others lead healthier and more fulfilling lives, and he's especially excited to continue this mission alongside a storied organization like NAMI SE MN.
"Mathew has been a tremendous support for NAMI SE MN during the last year.  He has stepped up time and time again and I am excited for him to start in his role as executive director.  He has a huge passion for mental health and a drive that will be a great asset as NAMI SE MN moves into its next chapter.  I also want to say a huge thank you to Courtney Lawson who has done a tremendous job as interim executive director."- Meaghan Sherden, board president.
NAMI SE MN will be hosting an open house at our office on Wednesday, May 18th from 3:30-5:30 pm an opportunity for our volunteers and community partners to meet Mathew and commemorate Mental Health Awareness Month.